Manage
Learn to apply best practices and optimize your operations.
Archive documents with recursive response documents (unlimited)
Archive documents with recursive response documents (unlimited)
I saw the other gentleman's code to archive docs and their response docs. I was immediately prompted to post this. This code will archive a parent doc with all of it's response documents to another database. The response heirarchy (which may be multi-level) is maintained.

Download this free guide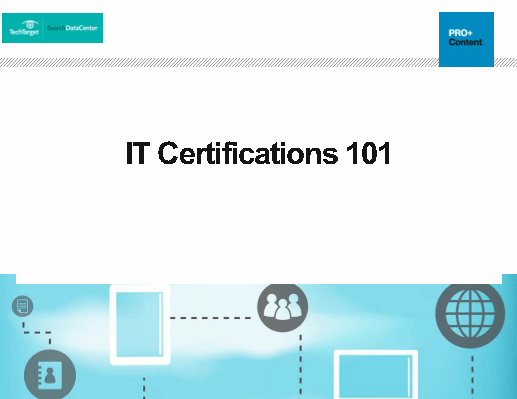 Download: IT Certifications 101
Inside this exclusive essential guide, our independent experts break down which IT certifications are worth your time and effort, and how to get started obtaining them to further your career— including specific certifications that any cloud or desktop pro should seriously consider.
Example usage:
Dim NewParentUNID As String
NewParentUNID = ArchiveDocument (Doc, Nothing, TargetDatabase, "")
The first parameter is the parent NotesDocument for everything. Pass in the doc you want to archive.
The second parameter is only used internally by the function. Call it with the Nothing object. This is a NotesDocument for the parent of the document in the first parameter.
pThe third parameter is the target NotesDatabase.
The forth parameter is a running list of Universal IDs. I've seen databases that have broken response structures where a parent can be a child of one of it's children. This looks like Doc.Responses(0).Responses(0) = Doc. This just prevents the code from entering an infinite loop.
Function ArchiveDocument(SourceDoc As NotesDocument, ParentDoc As NotesDocument, ArchiveDb As NotesDatabase, PrevUNIDs As String) As String
 Dim TargetDoc As NotesDocument
 Dim ResponseDoc As NotesDocument
 Dim i As Integer
 Dim NUL As Variant
 
 If Instr(PrevUNIDs, SourceDoc.UniversalID) = 0 Then
  PrevUNIDs = PrevUNIDS & "," & SourceDoc.UniversalID
  
  Set TargetDoc = SourceDoc.CopyToDatabase(ArchiveDb)
  TargetDoc.ArchiveDate = Now()
  If Not (ParentDoc Is Nothing) Then
   Call TargetDoc.MakeResponse(ParentDoc)
  End If
  Call TargetDoc.Save(True, True)
  ArchiveDocument = Trim(Cstr(TargetDoc.UniversalID))
  
  If SourceDoc.Responses.Count > 0 Then
   For i = 1 To SourceDoc.Responses.Count
    Set ResponseDoc = SourceDoc.Responses.GetNthDocument(i)
    If Not ResponseDoc Is Nothing Then
     NUL = ArchiveDocument(ResponseDoc, TargetDoc, ArchiveDb, PrevUNIDs)
    End If
   Next
  End If
  Call SourceDoc.Remove(True)
 End If
End Function
Dig Deeper on Lotus Notes Domino Administration Tools