Manage
Learn to apply best practices and optimize your operations.
Build an extended directory catalog
An easy way to give developers (and admins) all the customized views they want to access Domino directory data, but without adding/changing a single view to your production NAB.
Sometimes developers want their apps to see data in the address book in a way that is not provided with stock views. They generally want their applications to reference fields in the person document, but not change them.

Download this free guide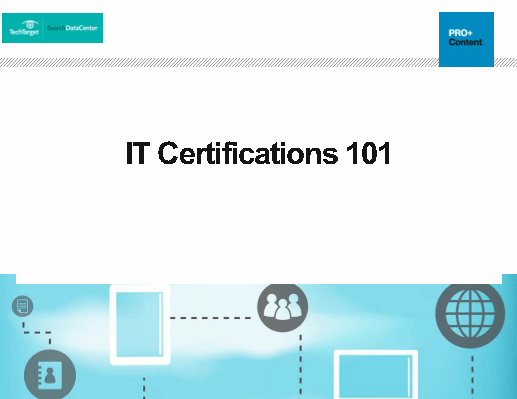 Download: IT Certifications 101
Inside this exclusive essential guide, our independent experts break down which IT certifications are worth your time and effort, and how to get started obtaining them to further your career— including specific certifications that any cloud or desktop pro should seriously consider.
By submitting your personal information, you agree that TechTarget and its partners may contact you regarding relevant content, products and special offers.
You also agree that your personal information may be transferred and processed in the United States, and that you have read and agree to the Terms of Use and the Privacy Policy.
In the past, when developers have asked me to change or add views in the name and address book, I almost always refused. Adding views bloats the directory and changing stock views -- especially the hidden system views -- is something I avoid like wasps at a barbeque. Just fuggetaboutit!
But thanks to native Notes functionality, there is an easy way to give developers lots of custom data views in your Domino directory and never change its design. All you need to do is to build an extended directory catalog out of your domain's name and address book.
Since the extended directory catalog is not used by Notes at all, your developers can add and change views with complete impunity. There is no impact at all on the production directory. And since the data in your extended directory catalog is synchronized with your Domino directory, developers' applications will always have access to the freshest data about the people in the domain.
In the following example, we'll use the administration server of the name and address book as the server that will maintain synchronization of our extended directory catalog with the domain's name and address book. Start by making a new database using the pubnames.ntf template on the administration server. Then go to the Extended Directory Catalog view and select the action "Add Extended Directory Catalog."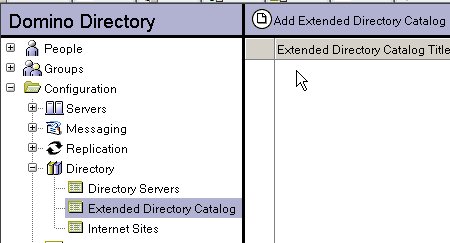 Complete the form, adding Names.nsf to the "Directories to include" field. Also, make sure you select fields that will be needed by any applications.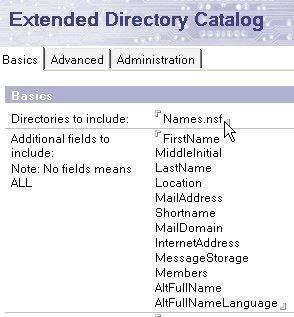 In this example, I've included server documents and I used the admin server, USAdmin01/servers/mycorp, to keep the extended directory catalog synchronized with the domain's name and address book.
Finally, edit the server document for the administration server, USAdmin01, so that the directory cataloger task synchronizes the extended directory catalog with the name and address book at an interval that is acceptable to everyone. In this example, we are synchronizing ever hour.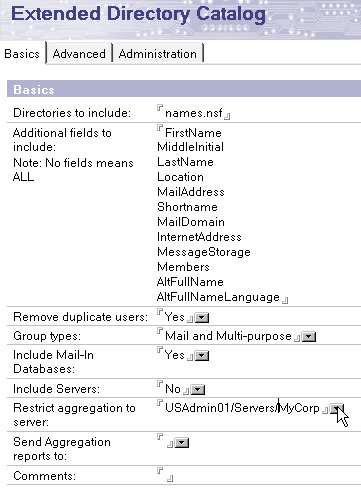 Place a replica of the extended directory catalog within your replication topology wherever it is needed by applications. It will always have up-to-date user information, and developers can add whatever crazy views they like without affecting the production Notes environment.
This is not only great for developers, but for admins as well. As an admin, I want to create custom views in the directory just about every day to extract or analyze some bit of information. If I create them in the NAB, then I typically forget to delete them and they linger and cause problems. With an extended directory catalog, I can make all the views I want.
With an extended directory catalog, developers will be happy, and administrators will be happy. It's a win-win solution that shows the real power and flexibility of Notes and Domino.
About the author: Andy Pedisich is President of Technotics, Inc. He has been working with Notes and Domino since Release 2 and has recently acted as Senior Technical Architect on a server consolidation and upgrade project for a Global Fortune 500 company with over 50,000 Notes seats. Andy will be presenting at The VIEW's Admin 2004 Europe conference and The VIEW's Domino Administrator Bootcamp.
Technotics provides strategic consulting and training on collaborative infrastructure projects for customers throughout the world. You can contact Technotics through their Web site at www.technotics.com.
Do you have comments on this tip? Let us know.
Please let others know how useful it is via the rating scale below. Do you have a useful Notes/Domino tip or code to share? Submit it to our monthly tip contest and you could win a prize and a spot in our Hall of Fame.

Dig Deeper on Lotus Notes Domino Access, Permissions and Authentication