Manage
Learn to apply best practices and optimize your operations.
Domino Task in Java
Replace the old fashion C Code server task with JAVA and enjoy portability.
Some comments are in French but I am sure you will enjoy it!
To load: load runjava JavaPwer (case sensitive).
Just use Tell JavaPower Help, Tell JavaPower Quit, Tell JavaPower VERIFIER busytime.nsf on your Domino console (do not forget to let LOG=log.nsf,1 in your ini file.


Download this free guide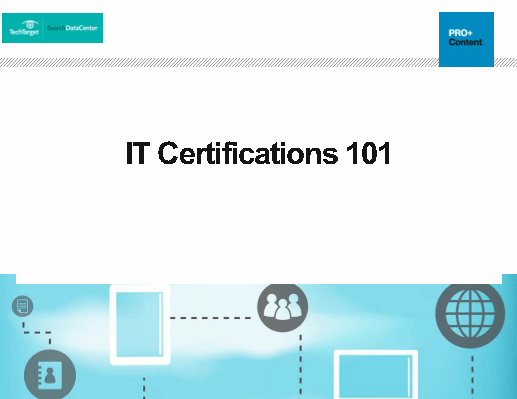 Download: IT Certifications 101
Inside this exclusive essential guide, our independent experts break down which IT certifications are worth your time and effort, and how to get started obtaining them to further your career— including specific certifications that any cloud or desktop pro should seriously consider.
By submitting your personal information, you agree that TechTarget and its partners may contact you regarding relevant content, products and special offers.
You also agree that your personal information may be transferred and processed in the United States, and that you have read and agree to the Terms of Use and the Privacy Policy.

import lotus.domino.*;
import lotus.notes.addins.JavaServerAddin;
import lotus.notes.internal.MessageQueue;
import java.util.*;

public class JavaPower extends JavaServerAddin
{
      int noTache; // ID of the Task
      static JavaPower javaPower;
      Vector vector; // Addin info

      // Message Queue
      int erreur; // to manage errors
      String lemsg = MSG_Q_PREFIX + "JAVAPOWER"; // MQ$ convention C de Lotus
      // In UpperCase please
      StringBuffer args = new StringBuffer(); // tell args
      int longueur = 256;// tell command length

      MessageQueue messageQueue;

      // dummy const
      public static final int CMD_EXEC=1;
      public static final int CMD_HELP=0;
      public static final int CMD_ERR=-1;

      // Pure Notes to do something!
      Session session;
      Database database;

      private void afficheMessageNormal(String chaine)
      {
        AddInLogMessageText(chaine, NOERROR);
        AddInIdle();
      }

      public static void main(String[] argv)
      {
        javaPower = new JavaPower() ;
        javaPower.start() ;
      }

      public void JavaPower()
      {
        setName("JavaPower");
      }

      private void afficheHelp()
      {
        afficheMessageNormal("Java Power mode d'emploi");
        afficheMessageNormal("Usage: ");
        afficheMessageNormal("Help             : ces lignes d'aide");
        afficheMessageNormal("VERIFIER base.nsf: base existe?");
        afficheMessageNormal("QUIT ou EXIT     : permet de fermer le programme");
      }

      private boolean verifieNotes(String nomBase)
      {
        boolean retour=false;

        try
        {
            session = NotesFactory.createSession();
            database = session.getDatabase("",nomBase);
            if (database.isOpen())
            {
              retour = true;
            }
            else
            {
              afficheMessageNormal("Java Power: Impossible d'ouvrir la base " + nomBase);
            }
        }
        catch (NotesException e)
        {
          afficheMessageNormal("Java Power: Erreur Notes=" + e.getMessage());
        }
        return retour;
      }

      private void purgeNotes()
      {
        try
        {
            database.recycle();
            session.recycle();
        }
        catch (NotesException e)
        {
          afficheMessageNormal("Java Power: Erreur Notes=" + e.getMessage());
        }
      }

      private int analyseMsg(StringBuffer param)
      {
        int retour = CMD_ERR;
        int nbParam;

        StringTokenizer st;
        st = new StringTokenizer(args.toString());
        nbParam = st.countTokens();

        if (nbParam==1)
        {
          // 1 seul param, donc HELP sinon return false!
          // On s'en fiche, si un param aide pour l'instant
          afficheHelp(); // Show HELP!
          retour = CMD_HELP;
        }
        if (nbParam==2)
        {
            String s = st.nextToken();
            if (s.equalsIgnoreCase("VERIFIER"))
            {
              retour=CMD_EXEC;
              if (!verifieNotes(st.nextToken()))
              {
                retour= CMD_ERR;
                purgeNotes();
              }
            }
            else
            {
              afficheHelp();
              retour = CMD_HELP;
            }
        }
        if (nbParam>2)
        {
          // impossible
          afficheHelp();
          retour = CMD_HELP;

        }


        return retour;
      }

      public void runNotes()
      {

        OSPreemptOccasionally();
        noTache = AddInCreateStatusLine("Java Power"); // Espace esthetique
        AddInSetStatusText("Initialisation de Java Power");
        AddInSetStatusLine(noTache, "Initialisation en cours....");

        // Init Queue des messages
        // Etape 1, on cree la file des messages
        messageQueue = new MessageQueue(); // Instancions

        AddInSetStatusLine(noTache, "Idle"); // restons coherent avec Notes!
        erreur = messageQueue.create(lemsg,0,0); // Pas de limite

        if (erreur!= NOERROR)
        {
          /* Commentaire! Already loaded, stop!
            // S'il y a une erreur de creation de file des messages
          C'est que la file existe deja
            // Donc que la tache est deja demarree CQFD!
          Fin du commentaire

          */
          afficheMessageNormal("Java Power: programme deja charge, abandon...");
        }
        else
        {
          afficheMessageNormal("Java Power: Attente de vos instructions");

          // Etape 2 on ouvre
          erreur = messageQueue.open(lemsg,0); // 1 si a creer, 0 si non
          if (erreur!= NOERROR)
          {
            afficheMessageNormal("Java Power: Impossible d'ouvrir la ligne des msg!");
          }
          else
          {
                afficheMessageNormal("Java Power: Attente de vos instructions...");
                while (NOERROR == erreur)
                {
                  erreur = messageQueue.get(args,longueur,
                                            messageQueue.MQ_WAIT_FOR_MSG,0);
                  if (NOERROR == erreur)
                  {
                    int retour;
                    retour = analyseMsg(args);
                    if (retour == CMD_EXEC)
                    {
                        AddInSetStatusLine(noTache,"Java Power: Execution en cours...");
                        // Faire quelque chose d'interessant!
                        System.err.println("Ben on va faire quelque chose!");
                        AddInSetStatusLine(noTache, "Idle");
                    } // Fin if retour==CMD_EXEC

                    AddInIdle();
                    // Forcer car SHOW TASKS envoit un parametre non traite par
                    // notre tache!
                    erreur = NOERROR;
                  } // Fin if erreur==NOERROR
                } // Fin while
            } // Fin else pb ligne des msg
            // Si on arrive la, c'est que l'on doit quitter!
            AddInSetStatusText("Fin de la tache");
            AddInLogMessageText("Java Power: GoodBye!", NOERROR);
            AddInDeleteStatusLine( noTache );
            // File d'attente!
            erreur = messageQueue.close(0);
            //fin file attente!
        } // Fin else boucle des msg
    } // fin runNotes
}

Dig Deeper on Java for Lotus Notes Domino