Manage
Learn to apply best practices and optimize your operations.
Dynamic XML View Lookup
Do a lookup to a view without reloading the current page
By accessing the ?ReadViewEntries url using the MSXML HTTP request, we can do a lookup to a view without reloading the current page. We could also invoke an agent or a servlet to return xml for us and we could do all sorts of processing without ever submitting our page.

Download this free guide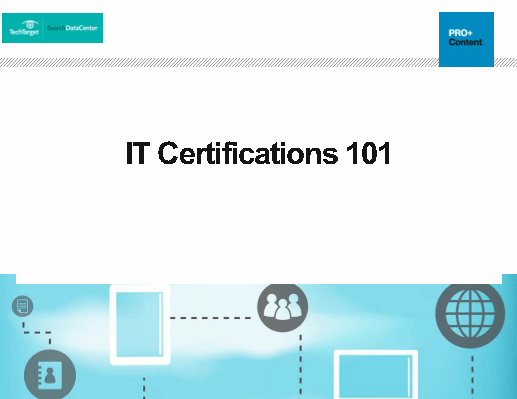 Download: IT Certifications 101
Inside this exclusive essential guide, our independent experts break down which IT certifications are worth your time and effort, and how to get started obtaining them to further your career— including specific certifications that any cloud or desktop pro should seriously consider.
By submitting your personal information, you agree that TechTarget and its partners may contact you regarding relevant content, products and special offers.
You also agree that your personal information may be transferred and processed in the United States, and that you have read and agree to the Terms of Use and the Privacy Policy.
This type of web scripting can also be done using XML Data islands, or hidden frames, by I like the HTTP Request object, since it allows us to do a GET or POST request to the server. The downside of this object is that we are limited to IE 5+.
Another alternative is to use a java applet to do the URL operations for us.
To test, simply paste the following code onto a blank domino form, make it all Pass-Thru HTML and open it through a browser.

 <script> function displayViewCategory() { try { var doc = document.forms[0]; var view = doc.ViewName.value; var key = doc.CategoryKey.value; //get url to current db var url = location.href.toLowerCase(); url = url.substring(0, url.indexOf(".nsf") + 4); //append view information to url url += "/" + view + "?ReadViewEntries&PreFormat"; //append category if the key is not blank if (key.length > 0) { url += "&RestrictToCategory=" + key; } //use a xmlhttp object to query url (we could use a data island or a hidden frame) var xmlViewRequest = new ActiveXObject("Microsoft.XMLHttp"); //open url via GET method, not async xmlViewRequest.open("GET", url, false); xmlViewRequest.send(); //get the returned xml doc var entriesDoc = xmlViewRequest.responseXML; if (entriesDoc == null) { alert("no entries found."); return; } //access view entries node of the xml document var entriesNode = entriesDoc.selectSingleNode("viewentries"); //select the actual view entry objects var entries = entriesNode.selectNodes("viewentry"); //cycle all the entries and generate a message //note that we simply use the .text property, to get column values we would have to //dig deeper into the xml dom tree returned from Domino var msg = ""; for (var i=0; i < entries.length; i++) { msg += entries(i).text + "n"; } alert("The following view entries were found: nn" + msg); return; } catch (error) { alert(error.description); return; } } </script> <b>Dynamic View Lookup</b> <table> <tbody> <tr> <td>View:</td> <td><input type="text" name="ViewName" title="Enter View Name" value=""></td> </tr> <tr> <td>Key:</td> <td><input type="text" name="CategoryKey" title="Category Name (blank for all entries)" value=""></td> </tr> <tr> <td></td> <td><input type="button" value="Do Lookup" onclick="displayViewCategory();"></td> </tr> </tbody> </table>

Dig Deeper on Domino Resources - Part 4