Manage
Learn to apply best practices and optimize your operations.
Fix and update Lotus Notes documents with limited access
When updating or fixing a document in a Lotus Notes database, there are a few things to consider. First, ensure that you have the proper system access. Then, run this agent to easily update or fix the document.
To update or fix a Lotus Notes document, developers must have the appropriate access level to a Lotus Notes Domino database. This isn't a problem in a development environment where Domino developers have free reign over the system. However, they're only given "Reader" access to systems in a live environment. To solve this, the user or administrator controlling the access group must grant developers higher-level system access.

The first step to updating or fixing a document is to set the "Run on Behalf of" value to an ID with sufficient access to the system. For example, our company uses a generic ID to sign our Lotus Notes Domino databases, which saves us from changing the "Run on Behalf of" value every time we make an agent change.

The next step is to run the following agent, which operates on a schedule from the development server.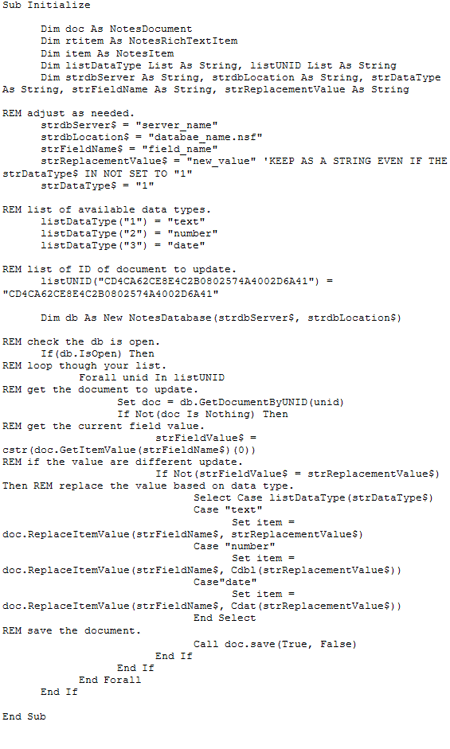 (Click on code for enlarged view and script download.)
This agent is a single-value replace. It could, however, include a function -- which you'll find below -- that lets you replace an element of a string or expand the replace, which details it with multiple value fields.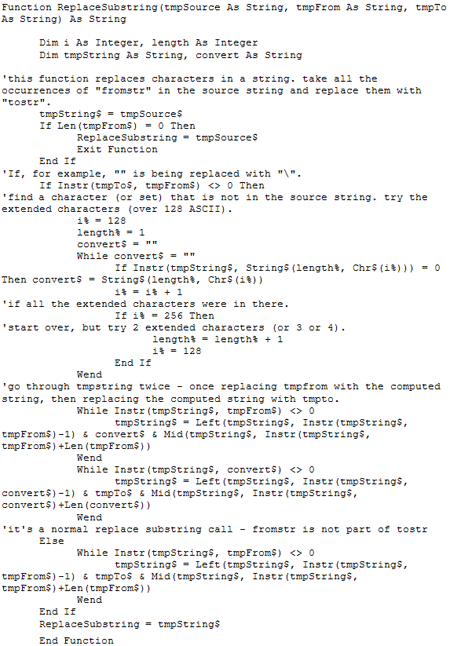 (Click on code for enlarged view and script download.)
Do you have comments on this tip? Let us know.
This tip was submitted to the SearchDomino.com tip library by member Jeremy Collett. Please let others know how useful it is via the rating scale below. Do you have a useful Lotus Notes, Domino, Workplace or WebSphere tip or code snippet to share? Submit it to our monthly tip contest and you could win a prize.

Dig Deeper on Lotus Notes Domino Access, Permissions and Authentication