Manage
Learn to apply best practices and optimize your operations.
Get the reverse of an alias
Get the reverse of an alias

Download this free guide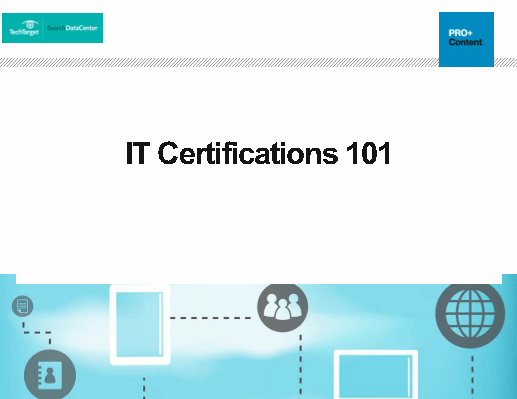 Download: IT Certifications 101
Inside this exclusive essential guide, our independent experts break down which IT certifications are worth your time and effort, and how to get started obtaining them to further your career— including specific certifications that any cloud or desktop pro should seriously consider.
If you have a field called "KeywordList" that has the following values:

"Test1 | 1"
"Test2 | 2"
"Test3 | 3"
"Test4 | 4"
"Test5 | 5"

That you use to populate another keyword field Called "SelectFromList" 

After a person selects the values: 
Test1
Test5 
the values 1,5 are stored in "SelectFromList."

For whatever reason, you need to know the Alias. If the list is very
large, this becomes very difficult.
The GetReverseAlias function tells you what those Alias are.  
How to call
Call doc.ReplaceItemValue( "SelectedFromListAlias" , GetReverseAlias(
doc.GetItemValue( "KeywordList" ), doc.GetItemValue( "SelectFromList" ))  )


Function GetReverseAlias( varAllList As Variant, varKeywords As Variant ) As Variant
	Dim Alllist List As String
	Dim strAlias As String
	Dim strValue As String
	
	Dim strReturn() As String
	Dim intCount As Integer
	intCount = 0
	Redim strReturn(intCount)
	strReturn(intCount) = ""
	
	Forall strOneValue In varAllList
		strAlias = Trim( LeftOfString( Cstr( strOneValue ), "|" ) )
		strValue = Trim( RightOfString( Cstr( strOneValue ), "|" ) )
		If Not ( Iselement( AllList( strValue ) ) ) Then
			Alllist( strValue )  = strAlias
		End If
	End Forall
	
	Forall strOneKeyword In VarKeywords
		Redim Preserve strReturn(intCount)
		If  Iselement( AllList( strOneKeyword ) ) Then
			strReturn(intCount) = Alllist( strOneKeyword ) 
		Else 	
			strReturn(intCount) = ""
		End If
		intCount = intCount + 1
	End Forall
	
	GetReverseAlias = strReturn
End Function

Function RightOfstring ( strSource As String, strSearch As String ) As String
	Dim intPos As Integer
	Dim intLength As Integer
	Dim intStart As Integer
	
	intPos = Instr ( strSource, strSearch )
	intLength = Len( strSource )
	intStart = intLength - ( intPos + Len( strSearch ) - 1 )
	RightOfstring = Right ( strSource, intStart )
End Function

Function LeftOfstring ( strSource As String, strSearch As String ) As String
	Dim intPos As Integer
	intPos = Instr ( strSource, strSearch )
	If intPos > 0 Then intPos = intPos -1
	LeftOfstring = Left ( strsource, intPos )
End Function
Dig Deeper on Domino Resources