Manage
Learn to apply best practices and optimize your operations.
List group members from UI doc field
You can retrieve a list of users in a group from the Domino directory based on a field value in an open document and present it in a message box to a user.
View member feedback to this tip.
You can retrieve a list of users in a group from the Domino directory based on a field value in an open document and present it in a message box to a user. Here's how:

Download this free guide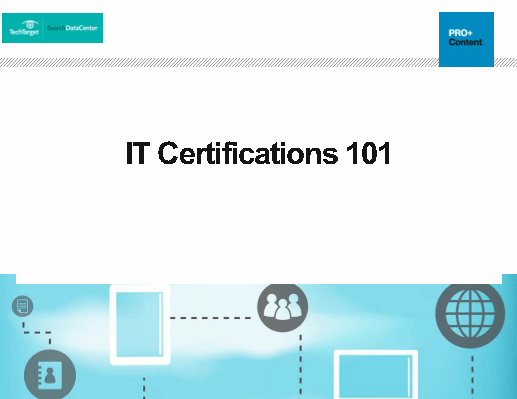 Download: IT Certifications 101
Inside this exclusive essential guide, our independent experts break down which IT certifications are worth your time and effort, and how to get started obtaining them to further your career— including specific certifications that any cloud or desktop pro should seriously consider.
Create a new form.
Create an editable dialog list field called "GroupNameTolookup."
In Designer, enter the following formula on the second tab of the field properties. Also set the "Choices" to "Use formula for choices"


FullServerAdd:="SERVERNAME";
Filename:="names.nsf";
Server:=@Left(FullServerAdd;"/");

@DbColumn("":"NoCache";Server : 
Filename; "Groups";2) END OF FORMULA


Create a button. Paste the following three sections of code behind the button. Note: This button is client LotusScript.


IN THE CLICK EVENT OF THE 
BUTTON PASTE THIS CODE:

 Dim ws As New notesuiworkspace
 Dim uidoc As notesuidocument  
 Set uidoc=ws.currentdocument
 Dim fName As String
 fName=  uidoc.FieldGetText
("GroupNameToLookup")
 Dim AllNames, tmpName   As String
 
 Dim vGrpMembers As Variant
 
 vGrpMembers = GetGroupMembers(fName)
 
 For i = 0 To Ubound(vGrpMembers)
  tmpName =  Strleft( vGrpMembers(i), "/")
  tmpName = Strright ( tmpName , "=" )  
  AllNames =  allnames &  i+1  & ") " &
 tmpName & Chr$(13)
 Next
 
 Messagebox "The member of the group " 
& fname & " are as follows:" & Chr$(13) 
& AllNames
 END OF CODE SECTION ONE

 CODE SECTION TWO IS A FUNCTION
 Function GetGroupMembers
(strGrp As String) As Variant
 On Error Goto LocalErrHandler
 Dim Personview As NotesView
 Dim key As Variant
 Dim Persondoc As NotesDocument
 Dim Persondb As notesdatabase 
 
 Set Persondb  = getNames 
 Set Personview = Persondb.GetView
( "Groups" )
 key = strGrp
 Dim iValidDoc As Integer
 iValidDoc = 0
 GetGroupMembers = True
 
 Set Persondoc = Personview.
GetDocumentByKey(key) 
 
 
 GetGroupMembers =  
Persondoc.Members 
 
 
 Exit Function

 END OF CODE SECTION TWO

 CODE SECTION THREE IS ALSO 
A FUNCTION
 Function getNames As NotesDatabase
 Dim s As New NotesSession
 Dim db As NotesDatabase
 Set db = s.currentDatabase
 Set getNames=New NotesDatabase
("YOUR FULL SERVER NAME","names.nsf")
 
End Function


Do not use the Groups view, prefer a hidden view such as $Groups (less risk when upgrading to a new version). Also, what about nested groups ?

—Pierre B.

******************************************

This seems like a lot of code for something that should be very simple.

I like to create a hidden, multi-field Computed for Display field that uses the group selected in the first field. Then use whatever method required to display the names. (Modify the server as required.) Formula language is usually faster than LotusScript.


@IfError(@DbLookup("":"NoCache"; "":
"names.nsf"; "($VIMGroups)"; 
GroupName; "Members"); 
@Return("")); 


Where GroupName is the field name holding the group name.

—Randy P.

Do you have comments on this tip? Let us know.

This tip was submitted to the SearchDomino.com tip exchange by member Gary Cronin. Please let others know how useful it is via the rating scale below. Do you have a useful Notes/Domino tip or code to share? Submit it to our monthly tip contest and you could win a prize and a spot in our Hall of Fame.

Dig Deeper on LotusScript