Manage
Learn to apply best practices and optimize your operations.
Most useful Notes/Domino URLs
URLs to help the beginner.
I just thought I'd share the list of good Notes/Domino websites I've built up whilst learning to develop in this environment. It's taken a while to compile.

Download this free guide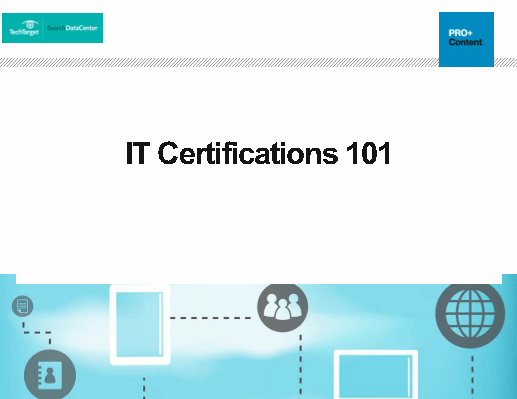 Download: IT Certifications 101
Inside this exclusive essential guide, our independent experts break down which IT certifications are worth your time and effort, and how to get started obtaining them to further your career— including specific certifications that any cloud or desktop pro should seriously consider.
By submitting your personal information, you agree that TechTarget and its partners may contact you regarding relevant content, products and special offers.
You also agree that your personal information may be transferred and processed in the United States, and that you have read and agree to the Terms of Use and the Privacy Policy.
They are all active and have proved to be a great source of knowledge. I would have loved something like this when I was starting out.
Save the code below as .htm file. It opens in your browser.
---
<!DOCTYPE NETSCAPE-Bookmark-file-1> <!-- This is an automatically generated file. It will be read and overwritten. Do Not Edit! --> <TITLE>Bookmarks</TITLE> <H1>Bookmarks</H1> <DL><p> <DT><A HREF="http://metro.turnpike.net/kyee/allfor.html" ADD_DATE="994671453" LAST_VISIT="998550000" LAST_MODIFIED="994671454">All FAQs for Notes-Domino 4.5</A> <DT><A HREF="http://support.lotus.com/sims2.nsf/notesdocscat" ADD_DATE="994671453" LAST_VISIT="998550000" LAST_MODIFIED="994671454">All Notes-Domino Technotes by Category</A> <DT><A HREF="http://www.codestore.net/A55692/store.nsf" ADD_DATE="994671453" LAST_VISIT="998550000" LAST_MODIFIED="994671454">codestore.net</A> <DT><A HREF="http://www.martinscott.com/HomePage.nsf/pages/SuperSearch?OpenDocument" ADD_DATE="994671453" LAST_VISIT="998550000" LAST_MODIFIED="994671454">Domino SuperSearch</A> <DT><A HREF="http://www.dominofiles.com/index.html" ADD_DATE="994671453" LAST_VISIT="998550000" LAST_MODIFIED="994671454">DOMINOFILES - The Ultimate Download Site for Notes Profession</A> <DT><A HREF="http://powerboards.component-net.com/webx?14 .aw9Ear9Sa4L^2@.ee6c55c" ADD_DATE="994671453" LAST_VISIT="998550000" LAST_MODIFIED="994671454">DominoPower PowerBoards</A> <DT><A HREF="http://education.lotus.com/rw/clpdisc.nsf/allbydate?openview" ADD_DATE="994671453" LAST_VISIT="998550000" LAST_MODIFIED="994671454">Forum - CLP Discussion</A> <DT><A HREF="http://www.dominocafe.com/" ADD_DATE="994671453" LAST_VISIT="998550000" LAST_MODIFIED="994671454">Forum - DominoCafe</A> <DT><A HREF="http://www.looseleaf.net/looseleaf/forum.nsf/8178b1c14b1e9b6b8525624f0062fe9f?OpenView" ADD_DATE="994671453" LAST_VISIT="998550000" LAST_MODIFIED="994671454">Forum - LooseLeaf Forum</A> <DT><A HREF="https://searchdomino.techtarget.com/" ADD_DATE="994671453" LAST_VISIT="998550000" LAST_MODIFIED="994671454">Forum - Lotus411.com on SearchDomino</A> <DT><A HREF="http://www.notes.net/46dom.nsf/$$ViewTemplate+for+All!openForm&Count=50" ADD_DATE="994671453" LAST_VISIT="998550000" LAST_MODIFIED="994671454">Forum - Notes.net</A> <DT><A HREF="http://www.spindoczine.com/pls/plsao.html" ADD_DATE="994671453" LAST_VISIT="998550000" LAST_MODIFIED="994671454">Forum - Practical LotusScript Forum</A> <DT><A HREF="http://www.lotus.com/rw/devchat.nsf" ADD_DATE="994671453" LAST_VISIT="998550000" LAST_MODIFIED="994671454">Forum - Water Cooler Archive</A> <DT><A HREF="http://www.best.com/~cseh/index.html" ADD_DATE="994671453" LAST_VISIT="998550000" LAST_MODIFIED="994671454">Frank Cseh's Lotus Notes Page</A> <DT><A HREF="http://granite-ug.org/rig/granite/gug1.nsf?Open" ADD_DATE="994671453" LAST_VISIT="998550000" LAST_MODIFIED="994671454">Granite Domino UG</A> <DT><A HREF="ftp://ftp.support.lotus.com/pub/comm/notes/workstn/template/index.html" ADD_DATE="994671453" LAST_VISIT="998550000" LAST_MODIFIED="994671454">Index of -ftp-software-lotus-comm-notes-workstn-template</A> <DT><A HREF="http://www.dominopro.com/garyspage" ADD_DATE="994671453" LAST_VISIT="998550000" LAST_MODIFIED="994671454">List of Gary's Features, Tips, and Thoughts</A> <DT><A HREF="http://www.lotus.com/home.nsf/welcome/developernetwork" ADD_DATE="994671453" LAST_VISIT="998550000" LAST_MODIFIED="994671454">Lotus Development Network</A> <DT><A HREF="http://www.support.lotus.com/lshome.nsf" ADD_DATE="994671453" LAST_VISIT="998550000" LAST_MODIFIED="994671454">Lotus Support Home</A> <DT><A HREF="http://www.lotus.com/wwbpp/action.nsf/101b68a264bc2592852564c000556c79/51ae17985b374fa785256502005f13de?OpenDocument" ADD_DATE="994671453" LAST_VISIT="998550000" LAST_MODIFIED="994671454">Lotus Technology Learning Center Downloads</A> <DT><A HREF="http://www.lotus.com/wwbpp/action.nsf/101b68a264bc2592852564c000556c79/aadd59b3e427f00c852564e3004929df?opendocument" ADD_DATE="994671453" LAST_VISIT="998550000" LAST_MODIFIED="994671454">Lotus Technology Learning Centers</A> <DT><A HREF="http://www.best.com/~cseh/script1.html" ADD_DATE="994671453" LAST_VISIT="998550000" LAST_MODIFIED="994671454">LotusScript Page Links</A> <DT><A HREF="http://www.redbooks.ibm.com/pubs/pdfs/redbooks/sg245630.pdf" ADD_DATE="994671453" LAST_VISIT="998550000" LAST_MODIFIED="994671454">Moving R4 to R5 Redbook (PDF)</A> <DT><A HREF="http://www.notesdesign.com/" ADD_DATE="994671453" LAST_VISIT="998550000" LAST_MODIFIED="994671454">NotesDesign Lotus Notes development - tips & techniques</A> <DT><A HREF="http://doc.notes.net/tools/5.0/qstart.nsf/Main?OpenFrameSet" ADD_DATE="994671453" LAST_VISIT="998550000" LAST_MODIFIED="994671454">R5 Designer On-Line Tutorial</A> <DT><A HREF="http://www.ramblingrose.com/welcome.html" ADD_DATE="994671453" LAST_VISIT="998550000" LAST_MODIFIED="994671454">Rose Kelleher's Home Page</A> <DT><A HREF="http://waterworks.lotus.com/wwbpp/ls50ltlc.nsf/Frameset1?OpenFrameSet" ADD_DATE="994671453" LAST_VISIT="998550000" LAST_MODIFIED="994671454">Waterworks Script Tutorial</A> <DT><A HREF="http://domino-8.prominic.com/A55711/ref/notesini.nsf/3f5ec4ab9b2c45bbc12569a500618dc0!OpenForm" ADD_DATE="995658377" LAST_VISIT="998550000" LAST_MODIFIED="995658380">IniGen v1.10.02</A> <DT><A HREF="http://www.lotus.com/home.nsf/welcome/performance" ADD_DATE="995659024" LAST_VISIT="998550000" LAST_MODIFIED="995659026">Lotus Development Corporation</A> <DT><A HREF="http://domino-8.prominic.com/A55711/ref/notesini.nsf/all" ADD_DATE="996537532" LAST_VISIT="998550000" LAST_MODIFIED="994671454">DrCC Notes.INI Reference</A> <DT><A HREF="http://www.valu.org/Forums/ForumsHome.nsf" ADD_DATE="998589359" LAST_VISIT="998550000" LAST_MODIFIED="998589360">Forum - Valu.org</A> <DT><A HREF="http://www.cassetica.com/cassetica/default.asp" ADD_DATE="998590601" LAST_VISIT="998550000" LAST_MODIFIED="998590602">Cassetica Notes Medic Home Page</A> </DL><p>
Dig Deeper on Domino Resources - Part 7