Manage
Learn to apply best practices and optimize your operations.
Permit Records & Deletion of Information List Type in Multivalue Field w/Verifying Selection
Permit records and deletion of information list type in multivalue field with verifying the selection. If we have a database drjusers.nsf which had the records the employers (with IDs) and their groups we can make lists with this information like a table.

Download this free guide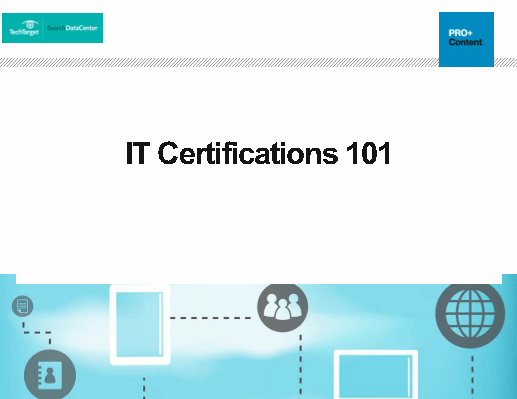 Download: IT Certifications 101
Inside this exclusive essential guide, our independent experts break down which IT certifications are worth your time and effort, and how to get started obtaining them to further your career— including specific certifications that any cloud or desktop pro should seriously consider.
Fields in form:
iNrcrt - Text
sData - Data
sOra - Data
sCodElRetea - Text
Button New ? record a information in the table
@Command( [EditDocument];"1" );
var1 := @Word(@Implode(@DbName;";"); ";"; 2);
var2 := @LeftBack(var1;13)+"drjusers.nsf";
sMvuCauza:=@UpperCase(sMVU);
var3:=sMvuCauza+"RE?A";
var4 := @Word(@Implode(@DbName;";"); ";"; 1);
sFormatiaElReteaTemp := @Prompt([OKCANCELLIST]; " Group";
"Select the group:";"";(@Unique(@DbLookup("":"NoCache";var4:var2;".AppCauzaFormatiaKeyword";var3;2))));
sFormatiaElRetea:=@If(sFormatiaElReteaTemp=1;@Do(@Set(sData;""):@Set(sOra;""):@Prompt([OK];"Attention";"You don?t select the group; Repeat the procedure"):@Return("")); sFormatiaElReteaTemp);
var5:=var3+sFormatiaElRetea;
sNumeElReteaTemp :=@If(sFormatiaElRetea="";""; @Prompt([OKCANCELLIST]; " Person"; "Select the name of the person:";"";(@DbLookup("":"NoCache";var4:var2;".AppCauzaNumeKeyword";var5;2))));
sNumeElRetea:=@If(sNumeElReteaTemp=1;@Prompt([OK];"Attention";" You don?t select the person; Repeat the procedure"):@Return(""); sNumeElReteaTemp);
var7:=var5+sNumeElRetea;
sCodElReteaTemp := @DbLookup("":"NoCache";var4:var2;".AppCauzaCodKeyword";var7;2);
sFinalElReteaTemp:=@If(sCodElReteaTemp="";@Prompt([OK];"Attention";"Missing ID; Repeat the procedure"):@Return(""); sCodElReteaTemp+" "+sNumeElRetea);
FIELD sData:=@Explode(@Implode(sData;@NewLine)+@NewLine+sDataTemp);
FIELD sOra:= @Explode(@Implode (@Text(sOra);@NewLine)+@NewLine+sOraTemp; @NewLine);
FIELD sCodElRetea:=@Explode(@Implode(sCodElRetea;@NewLine)+@NewLine+sFinalElReteaTemp; @NewLine);
@Command([ToolsRunMacro]; "(.AppNrCrt)");
@Command([ToolsRunMacro]; "(.AppRefreshDocument)");
1
Button Delete ? delete a record from the table
@Command( [EditDocument];"1" );
curentaTemp := @Prompt([OKCANCELLIST] : [NoSort]; "Delete record"; "Select a record to delete:"; ""; iNrCrt);
curenta:=@If(curentaTemp=1;@Prompt([OK];"Attention";"You must select a record; Repeat the procedure"):@Return(""); curentaTemp);
n := @Member(curenta; iNrCrt);
FIELD PozitieTemp:=@Text(n);
nrelemente:=@Elements(iNrCrt);
FIELD NrelemTemp:=nrelemente;
inaintesData := @If(n =1;""; @Subset(sData; n-1));
dupasData :=@If(nrelemente = n;""; @Subset(sData; -(nrelemente - n))); FIELD sData:=@Explode((@Implode(inaintesData;@NewLine)+@NewLine+@Implode(dupasData;@NewLine));@NewLine);
inaintesOra := @If(n =1;""; @Subset(sOra; n-1));
dupasOra :=@If(nrelemente = n;""; @Subset(sOra; -(nrelemente - n)));
FIELD sOra:=@Explode((@Implode(@Text(inaintesOra);@NewLine)+@NewLine+@Implode(@Text(dupasOra);@NewLine));@NewLine);
inaintesCodElRetea:= @If(n =1;""; @Subset(sCodElRetea; n-1));
dupasCodElRetea :=@If(nrelemente = n;""; @Subset(sCodElRetea; -(nrelemente - n)));
FIELD sCodElRetea:=@Explode((@Implode(inaintesCodElRetea;@NewLine)+@NewLine+@Implode(dupasCodElRetea;@NewLine));@NewLine);
@Command([ToolsRunMacro]; "(.AppNrCrtMod)");
@Command([ToolsRunMacro]; "(.AppRefreshDocument)")
Agent AppNrCrt ? generating a current number for the row in the table
Sub Initialize
Dim workspace As New NotesUIWorkspace
Dim uidoc As NotesUIDocument
Set uidoc = workspace.CurrentDocument
Dim doc As NotesDocument
Set doc=uidoc.document
Dim values, item1
Set item1 = doc.GetFirstItem("iNrCrt")
values = item1.Values
nrelem=Ubound(values)
ultim=values(nrelem)
If ultim="" Then
ultim="0"
End If
ultim=Cstr(Cint(ultim)+1)
For i=0 To Ubound(values)
If i=0 Then
final=final & values(i)
Else
final=final & Chr(13) &values(i)
End If
Next i
If final="" Then
final=ultim & Chr(13)
Else
final=final & Chr(13) & ultim
End If
doc.iNrcrt=final
End Sub
Agent AppNrCrtMod ? delete the number row of a table when we delete a record (maintain the numbers rows)
Sub Initialize
Dim workspace As New NotesUIWorkspace
Dim uidoc As NotesUIDocument
Set uidoc = workspace.CurrentDocument
Dim doc As NotesDocument
Set doc=uidoc.document
Dim values,valuesData,valuesOra, item1,Data1,Ora1,Nume1,valuesnume
pozitie=Cint(doc.pozitieTemp(0))
elemente=Cint(doc.NrelemTemp(0))
Set item1 = doc.GetFirstItem("iNrCrt")
Set nume1 = doc.GetFirstItem("sCodElRetea")
Set Data1 = doc.GetFirstItem("sData")
Set Ora1 = doc.GetFirstItem("sOra")
values = item1.Values
valuesData =Data1.Values
valuesnume=nume1.Values
valuesOra = Ora1.Values
nrelem=Ubound(values)
For i=0 To Ubound(values)
' primul element
If i=0 Then
final=final & values(i)
Else
'nu e primul element
If i<(pozitie-1) Then
final=final & Chr(13) &values(i)
Else
'ultimul si mai mult de 2 elemente
If i>(pozitie-1) And i>1 Then
final=final & Chr(13) &Cstr(Cint(values(i))-1)
Else
'ultimul si sunt doua elemente
If i>(pozitie-1) And i=1 Then
final=Cstr(Cint(values(i))-1)
End If
End If
End If
End If
Next i
If elemente=1 Then
final=""
End If
doc.iNrcrt=final
End Sub
Agent AppRefreshDocument ? refresh the current document
Sub Initialize
Dim workspace As New NotesUIWorkspace
Dim uidoc As NotesUIDocument
Set uidoc = workspace.CurrentDocument
Call uidoc.Refresh
End Sub
Dig Deeper on Domino Resources - Part 5