Manage
Learn to apply best practices and optimize your operations.
Send Pager Alert Agent
The Send Pager Alert Agent will automatically send a page via Internet pager address(s). The agent is triggered on new mail delivery. When a new message comes in that is flagged important &/or high priority, the agent create a new memo & send to the Send To(s) specified.

Download this free guide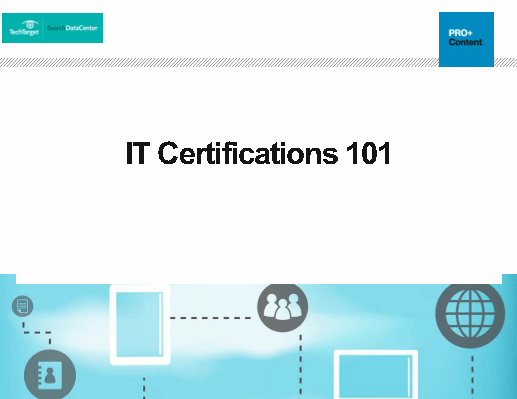 Download: IT Certifications 101
Inside this exclusive essential guide, our independent experts break down which IT certifications are worth your time and effort, and how to get started obtaining them to further your career— including specific certifications that any cloud or desktop pro should seriously consider.
CAVEAT: If the person's NAB document has the Mics. setting "Encrypt incoming mail" to "Yes", this agent can not read the rich text field. (This is working as designed, according to Lotus.)

 'Send Pager Alert Agent (LS): 

Option Public
Option Declare

Sub Initialize
     Dim session As New NotesSession
     Dim dbCurrent As NotesDatabase
     Dim collUnprocessed As NotesDocumentCollection
     Dim docCurrent As NotesDocument
     Dim itemBody As NotesItem
     Dim strPriority As String, strImportance As String
     Dim varBody As Variant
     Dim strSendTo(1) As String
     strSendTo(0) = "6109999999.0505245@PAGENET.NET"   'Pager Internet Address
     strSendTo(1) = "2155551212@msg.celluar.com"       'Celluar pager address
     
     Set dbCurrent = session.CurrentDatabase
     If (dbCurrent Is Nothing) Then
          Print "dbCurrent not set"
     Else
          Set collUnprocessed = dbCurrent.UnprocessedDocuments
          If collUnprocessed.Count < 1 Then
               Print "Nothing to process"
          Else
               Set docCurrent = collUnprocessed.GetFirstDocument
               If (docCurrent Is Nothing) Then
                    Print "Could not get handle of current document"
               Else
                    Do
                         strPriority = docCurrent.DeliveryPriority(0)
                         strImportance = docCurrent.Importance(0)
                         If ((docCurrent.Form(0) = "Memo") And (strPriority = "H" Or strImportance = "1")) Then
                             'Need to create new memo & send to pager.
                              Dim docPagerMemo As New NotesDocument(dbCurrent)
                              Dim varFrom As Variant, strSubject As String, strBodyText As String
                              Stop 'use for debugging
                              docPagerMemo.SendTo = strSendTo
                              varFrom = Evaluate({@Name([CN]; From)}, docCurrent)
                              strSubject = docCurrent.Subject(0)
                              Set itemBody = docCurrent.GetFirstItem("Body")
                              If (itemBody Is Nothing) Then
                                   'Body can not be read
                                   Print "itemBody not set"
                                   docPagerMemo.Body = "Text can not be read. Check your email. | From: " & varFrom
                              Else
                                   'If Body can be read, return only 200 characters
                                   'break down variables for debugging
                                   strBodyText = "From: " & varFrom(0) & " : " & strSubject & " - " & Left(itemBody.Text, 200)
                                   docPagerMemo.Body = strBodyText
                              End If
                              Call docPagerMemo.Send(False)
                              Print "Page sent"
                              
                              Call session.UpdateProcessedDoc(docCurrent)
                         End If
                         Set docCurrent = collUnprocessed.GetNextDocument(docCurrent)
                    Loop Until (docCurrent Is Nothing)
               End If
          End If
     End If
End Sub

Dig Deeper on Domino Resources