Manage
Learn to apply best practices and optimize your operations.
The Domino Consulting Life: A Step-by-Step Guide To Getting Started
The Domino Consulting Life:
A Step-by-Step Guide To Getting Started
This is Part II of a three-part series on establishing and sustaining an independent Domino consulting practice. Previously, we looked at the pros and cons of consulting and the market for Domino professionals. Today, we look at how to establish your own Domino consulting business and provide you with some essential online resources for Domino consultants. In two weeks, our final installment will show you how to become an official Lotus Business Partner.
Is your corporate work life looking more and more like a Dilbert cartoon? If you're ready to go solo, try this step-by-step guide to launching an independent Domino consulting practice.

Download this free guide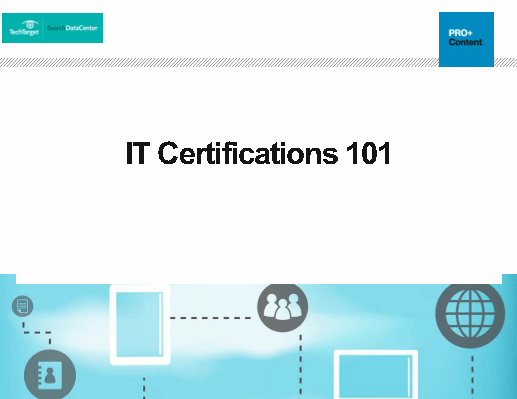 Download: IT Certifications 101
Inside this exclusive essential guide, our independent experts break down which IT certifications are worth your time and effort, and how to get started obtaining them to further your career— including specific certifications that any cloud or desktop pro should seriously consider.
Step One: Get certified. "Don't even think of doing it without certification," advises Kathleen Lynch, an independent Domino consultant based in Cambridge, Mass. Lynch is an R5 Principal CLP in Notes and Domino administration and development, and is certified on IBM firewalls. "Certification is important for the client to feel confident that you know exactly what you're doing."
Step Two: Get your name out there. Post your resume and skills profile on the Web at sites such as Talent Market at Monster.com, a marketplace that connects free agents with companies requiring expertise on a contract basis or the Software Contractors Guild, suggests Jon Stuart, author of "Lotus Domino for Dummies" (IDG Books, 1997) and an independent Domino consultant based in Boston (www.mindcom.com).
"You don't need to wait until you give notice to post your name on a Web site," Stuart says. "You can go ahead and start interviewing, and give your two weeks' notice after you line up your first project."
Step Three: Choose your first few projects very carefully. "Pick ones you are absolutely sure you can complete -- where you aren't taking any risks," Lynch says. "You want to establish great credentials with clients that you can point to who will be pleased with your work and give you great recommendations." Once two or three jobs are well done and behind you, go ahead and take a flyer on a cutting-edge project.
Step Four: Run your business like a business. Formalize your practice by incorporating (an "S" corporation is the best option for sole proprietors) or forming an LLC (limited liability company), and purchase at least $1 million worth of liability insurance, Stuart says.
Step Five: Stay connected to the community. Join your local Lotus user group or regional special interest group, Lynch urges. "It helps build your practice because you'll stay abreast of current technologies and meet other people who may need to hire some special help on a project." She also recommends shelling out the money to attend special conferences such as Lotusphere and DevCon. "I want to be state-of-the-art," she explains. "Those are optional costs that I don't consider optional."
Online Resources To Help You with Each Step Along the Way
TRAINING AND CERTIFICATION
Lotus Certification Home Page
Get the details on Lotus' certification programs, testing and preparation.
Go Certify
Click on "Vendors," then look for the Lotus link for a briefing on various Lotus certifications or type "Domino" into the fast keyword search. You may just want to explore this site's myriad resources designed to keep you motivated in your certification quest.
GETTING YOUR NAME OUT/FINDING GIGS
Talent Market at Monster.com
Post your skills profile, rates and the type of projects you're seeking at this auction-style marketplace and watch potential clients bid for your skills and services.
FreeAgent and Guru.com
At both of these sites, you can post your profile for perusal by potential clients and search contract job listings.
Software Contractors Guild
For a small fee you can post your resume here, post a searchable skills profile and link to your Web site. Posting your resume here automatically brings it up in a Yahoo! Search.
LotusNotesJobs.com
This site mainly features full-time employment opportunities, but if you want to get your consulting feet wet as an employee, plenty of Lotus Business Partners post jobs here.
JustNotes Jobs
This search engine allows you to specify contract positions only. A mid-May search for contract positions nationwide posted in the last 30 days and using the keyword "Domino," turned up 34 contract gigs at companies ranging from Time Inc. in New York to Internet start-up Intralutions Inc. in San Francisco.
Consultants Corner at ComputerJobs.com
Hang your electronic shingle at the Consultants Corner of this job-search site.
FORMALIZING YOUR BUSINESS
Read all about it and get the low-down on the legalities of sole proprietorship, LLCs and corporations at these links found at the Nolo Web site:
Sole proprietorship / LLCs / Small, private business incorporation
LOTUS USER GROUP INFORMATION
VALU.org
The Lotus-endorsed, international umbrella association for local user groups and regional special interest groups features a user group guide, an events calendar, discussion forums, information on how to start your own user group and more.
GENERAL IT CONSULTING RESOURCES
Computerworld's IT Contracting and Consulting Archive
Access a host of articles on the consulting life. Topics range from how to recover from near-fatal consulting career mistakes to how to price your services to how to design your Web site.
International Association of Computer Professionals
This site for IT consultants features how-tos on building and growing your practice and how to strike a balance between your personal and professional life.
Real Rates
Compare your rates with those posted in the ongoing, real-time surveys available here. A number of lively message boards are also available, containing opinionated answers to almost any question you could possibly have about consulting.
In two weeks, our next installment takes a look at how to become an official Lotus Business Partner.
Leslie Goff is a contributing editor based in New York

Dig Deeper on Lotus Domino Server 5