Manage
Learn to apply best practices and optimize your operations.
The value of a variable passed in as constant cannot be changed
See what you can/cannot do in the coding example below.
Although it is simple, but very easy to be missed, and hard to find the root problem in run time. You try to write a common routine and it behaves differently depending on the values of the parameters passed in. For example, (see code in the section below) you have a routine DoSomethingWithParentDoc, it takes 3 parameters: parentDoc, childDoc, and db. In the first case, you have the parentDoc to pass in, so it will operate on the parentDoc directly; in the second case, you have the childDoc to pass in, and you need to get the parentDoc in the common routine and then operate on the parentDoc. See what you can/cannot do in the coding example below.


Download this free guide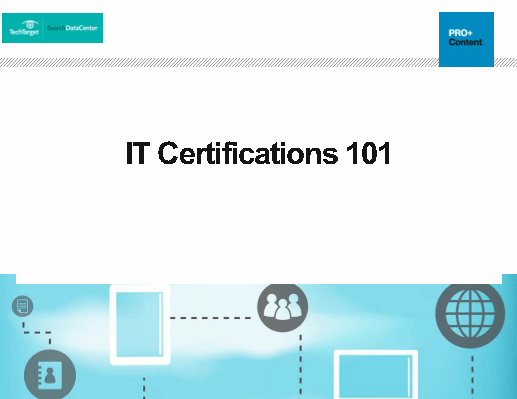 Download: IT Certifications 101
Inside this exclusive essential guide, our independent experts break down which IT certifications are worth your time and effort, and how to get started obtaining them to further your career— including specific certifications that any cloud or desktop pro should seriously consider.
By submitting your personal information, you agree that TechTarget and its partners may contact you regarding relevant content, products and special offers.
You also agree that your personal information may be transferred and processed in the United States, and that you have read and agree to the Terms of Use and the Privacy Policy.

'************** calling routine
Sub Initialize	
  Dim docUNID As String
  Dim answer As Integer
  Dim session As New NotesSession
  Dim db As NotesDatabase
  Dim parentDoc As NotesDocument
  Dim childrenDoc As NotesDocument
	
  Set db = session.CurrentDatabase
	
  answer = Inputbox("Enter 1 if you have parentDoc UNID, 2 if you have childrenDoc UNID.")
	
  'Call the same routine but pass in different values for each parameter
  If answer = 1 Then
    'This is the case we have the parentDoc
    docUNID = Inputbox("Enter the parentDoc UNID:")
    Set parentDoc = db.GetDocumentByUNID(docUNID)

    'Do not need childDoc, so pass in Nothing
    Call DoSomethingWithParentDoc(parentDoc, Nothing, db)

  Elseif answer = 2 Then
    'This is the case we have the childrenDoc
    docUNID = Inputbox("Enter the childrenDoc UNID:")
    Set childrenDoc = db.GetDocumentByUNID(docUNID)

    'Do not have parentDoc, so pass in Nothing
    Call DoSomethingWithParentDoc(Nothing, childrenDoc, db)
  End If	
End Sub

'********************** Incorrect common routine example

Sub DoSomethingWithParentDoc(parentDoc As NotesDocument, childrenDoc
 As NotesDocument, db As NotesDatabase)

  'Incorrect set of parentDoc
  If parentDoc Is Nothing Then		
    Set parentDoc = db.GetDocumentByUNID(childrenDoc.ParentDocumentUNID)
    'Nothing's wrong from compiling perspective, but parentDoc will 
never be set as it was passed in as Nothing, which is a constant, 
constant cannot be reset.
  End If
	
  If parentDoc Is Nothing Then
    'In this incorrect parentDoc setting case, we will always reach here
    Msgbox ("The passed in parentDoc could not be reset, it is still Nothing!")
    Exit Sub
  Elseif parentDoc.IsValid Then
    Msgbox ("The passed in parentDoc was successfully set to the Parent 
Document of the passed in childrenDoc.")
  End If

  'Do something with the parentDoc .....
	
End Sub

'********************** Correct common routine example
Sub DoSomethingWithParentDoc(inParentDoc As NotesDocument, childrenDoc 
As NotesDocument, db As NotesDatabase)
  Dim parentDoc As NotesDocument

  'Correct set of parentDoc
  If inParentDoc Is Nothing Then		
    Set parentDoc = db.GetDocumentByUNID(childrenDoc.ParentDocumentUNID)
    'Here parentDoc is a local variable, if the inParentDoc is Nothing 
(remember this is a constant, cannot be reset), we set the local parentDoc
  Else
    Set parentDoc = inParentDoc
    'The inParentDoc is not Nothing, this is the case we got the 
parentDoc, assign it to the local parentDoc variable as the local 
parentDoc variable is the one to be used for later operations
  End If
	
  If parentDoc Is Nothing Then
    Msgbox ("The passed in parentDoc could not be reset, it is still Nothing!")
    Exit Sub
  Elseif parentDoc.IsValid Then
    'In this case, the parentDoc has been correctly set
    Msgbox ("The passed in parentDoc was successfully set to the Parent 
Document of the passed in childrenDoc.")
  End If

  'Do something with the parentDoc .....
	
End Sub

Dig Deeper on Lotus Notes Domino Administration Tools