Manage
Learn to apply best practices and optimize your operations.
True Domino Blooper #26: Paper chase
This Domino developer found himself on a support call with a naive user. Find out what happens to our hero when someone can't differentiate between paper and electronic documents.
This Domino developer found himself on a support call with a naive user. Find out what happens to our hero when someone can't differentiate between paper and electronic documents.

Download this free guide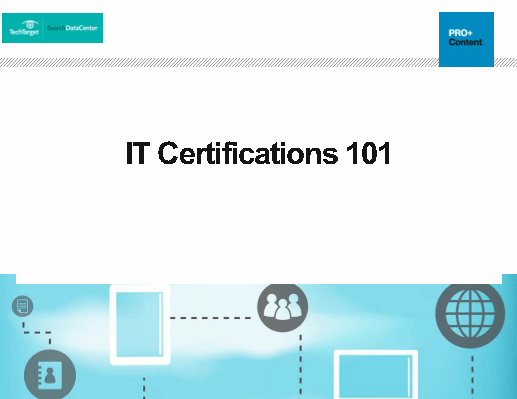 Download: IT Certifications 101
Inside this exclusive essential guide, our independent experts break down which IT certifications are worth your time and effort, and how to get started obtaining them to further your career— including specific certifications that any cloud or desktop pro should seriously consider.
The following story is true, and it happened to me, somewhere in mid-2000.
I had the task to lead our 10,000 users through the process of extending their IDs. Because we were still on R4, the process required some manual interaction from the user, such as manually creating the safe.id and then sending it to the central certification authority. The step-by-step documentation was about four pages long. It had some text, screenshots and some formula buttons. The instructions asked the user to first print the document on paper so that they could easily get through the steps on the screen.
What follows are the steps:
"Close all your open documents (apart from this one) before you continue."

"Click on the button 'create safe.id'"

"When asked for the administrator's address, enter xyz" and so on.
With these instructions, about 800 users a day managed to extend their ID without any problem. A couple days after we started the exercise, I got a call from support saying the button I created doesn't work for a user. Support didn't want to be bothered, so I had to call the user and get him sorted out.
The following is a transcript of my conversation with the user:
Support: "Hi, this is Mr. Keller from support. You reported a problem with extending your Notes.ID?"
User: "Oh yes! See, the problem is that I keep pressing your button, but nothing happens!"
S: "Hmmm... nothing happens at all? Is your mouse working OK?"
U: "My mouse? Oh yes, no problem with it. You mean I should use the mouse to press the button?"
S: "Err...yes, use your mouse to navigate to the button and then press the left button on your mouse to activate the button in the document..." and I thought that was it, but...
U: "Aha, one sec please......Still doesn't work!"
S: Irritated. "So the mouse is on the button, when you left-click it nothing happens? All right, try this: Close that document, then restart your Notes Client, go back into this document and try again."
U: Slightly irritated. "How am I supposed to close this document?"
S: "Hit the Escape key until you're back on your Notes Workspace"
U: "How should pressing Escape close this document on my desk?"
S: "On your desk?"
U: "Yes. You asked me to print the document, so it's laying on my desk now."
S: "Ehmm....let my get this right: You got our e-mail, printed the instructions, put the document on your desk and tried to press the button on the piece of paper?"
U: "That's exactly what you asked me for and that's exactly what I did!"
S: Microphone muted while banging my head against the desk."Alrighty, sir, I think I can help you now. Get to your computer, open Notes and find the document we sent you."
---
Do you have your own blooper? Send it in and claim your fame.
Every story in our bloopers series comes to us directly from a SearchDomino.com administrator, developer or consultant. For obvious reasons, some contributors -- including this tale's author -- choose to remain anonymous.
MORE ON THIS TOPIC:
Read all SearchDomino.com's true bloopers.
View our Best Web Links on Domino/Notes administration.

Dig Deeper on Domino Resources - Part 2