Manage
Learn to apply best practices and optimize your operations.
Windows Client Access Licenses for Lotus Notes
For Notes/Domino administrators, there has always been one question of special mystery: When Domino runs on a Microsoft server operating system, do you need a Windows Server Client Access License (CAL) for each Lotus Notes client? In this tip, SearchDomino.com contributor Chuck Connell clarifies this conundrum.
VIEW MEMBER FEEDACK TO THIS TIP
For Notes/Domino administrators, there has always been one question of special mystery: When Domino runs on a Microsoft server operating system, do we need a Windows Server Client Access License (CAL) for each Lotus Notes client?

Download this free guide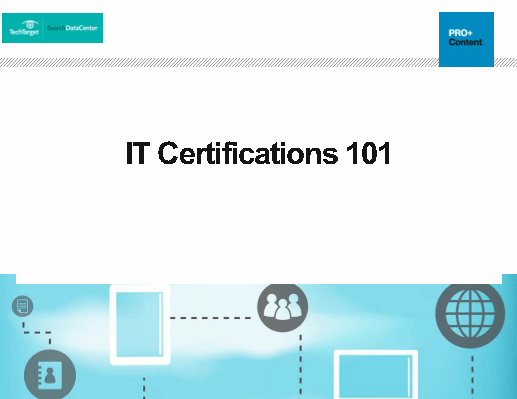 Download: IT Certifications 101
Inside this exclusive essential guide, our independent experts break down which IT certifications are worth your time and effort, and how to get started obtaining them to further your career— including specific certifications that any cloud or desktop pro should seriously consider.
In the past (NT4, Windows 2000), the generally accepted answer to this question among IBM Lotus customers has been "No." The Domino software was considered one "connection" to the underlying operating system, so we did not need to count Lotus Notes clients when counting Windows server connections.
Of course, we always needed valid licenses for the Domino software, the Windows server operating system, the Windows client operating system, and the Lotus Notes software. But few Notes/Domino customers also sent money to Microsoft for a Windows CAL for each Lotus Notes user. That practice now appears to be in error.
I'll start by quoting from the official Microsoft FAQ about Windows Server 2003 licensing:
Question: The End User License Agreement states that CALs are required for access or use of the server software and goes on to list usage examples. If I am using the server in a way that is not listed (e.g., as an application server), do I still need CALs?

Answer: Yes. The list of examples in the License Terms is not exhaustive but is instead meant to illustrate some common uses of the server software. If a device or user is accessing or using the server software, a CAL is required, unless: access is through the Internet and is unauthenticated, or access is to a server running Windows Server 2003 Web Edition, or access or use is by an External User and External Connector licenses are acquired instead of CALs.

Question: Are there any differences between the requirements for CALs in Windows 2000 Server versus CALs in Windows Server 2003 and Windows Server 2003 R2?

Answer: No. The Windows Server CAL requirements are the same. What has changed, however, is the language that specifies when a CAL is required. The Windows 2000 Server license agreement defined the product services which required a CAL (e.g., file, print, remote access, terminal services, and authenticated access). In practice, most customer usage of Windows 2000 Server accessed the file services and/or authentication features of the product and therefore required a CAL. Customer feedback indicated that it was difficult to know if a particular usage scenario met those definitions. So, for Windows Server 2003 and Windows Server 2003 R2, Microsoft has provided more specific language to clarify when customers require CALs.
I am not a lawyer, but to me, changing the language in a contract is the same as changing the contract. After all, what is a contract except its language? In any event, many Lotus Notes customers now have an obligation to pay an additional per-seat license fee to Microsoft, when Domino is installed on Windows Server 2003.
The list price for the CALs is U.S. $40. For a mid-size organization with a thousand Lotus Notes seats, this amounts to $40,000 -- a significant sum.
In my opinion, the CAL requirement adds one more item to the list of reasons you might want to choose Linux, rather than Windows, as your Domino operating system. I have had excellent results with Windows Server 2003, and continue to install it at customer sites. But the server CAL fee will give me pause the next time I help a customer plan a new corporate Notes/Domino infrastructure.
For more information about Microsoft Windows Server 2003 licensing, see:
http://www.microsoft.com/windowsserver2003/howtobuy/licensing
For more information about Microsoft Windows Server 2003 pricing (including the CAL pricing) see:
http://www.microsoft.com/windowsserver2003/howtobuy/licensing/pricing.mspx
For information about Notes/Domino licensing see:
http://www.lotus.com/products/product4.nsf/wdocs/notesdominolicensing
About the author: Chuck Connell is president of CHC-3 Consulting, which helps organizations with all aspects of Lotus Notes and Domino.
I appreciate Chuck Connell tackling this issue, but I don't feel that it explores the issue far enough. When installing a Windows server to run Domino at a site where Windows is already installed, the CALs should not be an issue, as long as the customer has upgraded from the "per server" license model. Once the Windows 2000 or 2003 "device" or "user" is licensed, they simply need a Windows "server" license and do not need to re-purchase all the client CALs. The device or user CAL can connect to any number of Windows servers, as long as the servers themselves are licensed. So, if the customer does not have any Windows servers (or refuses to upgrade off of NT 4), they are probably running one of the other operating systems that Domino supports and should look into installing Domino there. Otherwise, they should buy a Windows server license and get on with the install, and not let this be the sole reason to run Domino on say, Linux.
Chuck's article also brings up another interesting point. I have read the Windows Server 2003 Web Edition and I don't see why we could not use that edition to run Domino. I'm sure I probably missed something, but if not, that edition would solve the CAL issue and the server license is considerably less expensive.
—Tom K.
******************************************
That is a good point, that users may already have Windows Server CALs for existing Windows servers. The Microsoft info is not very clear about whether one CAL is required per user per server, or one CAL per user for any number of servers. You are claiming the 2nd, and I believe you are correct. This FAQ seems to say so.
I still believe that this is an issue that Domino/Notes shops should be aware of, and may be out of compliance with.
—Chuck Connell, tip author
******************************************
I agree with the conclusion drawn by Chuck that you do need to purchase CALs for each user of Domino running on a Windows 2003 server. However, I disagree with the final statement that it is one more reason to switch to Linux for Domino servers. If you have users who are accessing a SQL Server database on a Windows 2003 server, you also need to purchase CALs. The same CAL can be used to access an unlimited number of Windows servers, so just moving your Domino servers to Linux gains you nothing, and may in fact increase your total operating costs. If you don't already have a Linux trained staff to manage those servers, you will need to invest in that training; or depending on the size of your site, hire a dedicated Linux admin. The best reason to move Domino to Linux is the better security achieved when properly configured and maintained. If you can also move all of your other Windows servers to Linux then, and only then can you be free of the CAL tax.
—Kevin S.
Do you have comments on this tip? Let us know.
Please let others know how useful this tip is via the rating scale below. Do you have a useful Lotus Notes, Domino, Workplace or WebSphere tip or code snippet to share? Submit it to our tip contest and you could win a prize.
Dig Deeper on Lotus Notes Domino Licensing