Get started
Bring yourself up to speed with our introductory content.
An introduction to Domino Domain Monitoring (DDM)
Domino Domain Monitoring (DDM) is a free administration tool in Domino version 7 or higher that monitors events that the logging process of your Domino servers register, records information on a central server throughout your entire Domino domain, suggests how to fix server problems and more. This tutorial outlines how to leverage DDM in your Domino domain to benefit from its comprehensive server monitoring and reporting features.
If you're running Domino server version 7 or higher, it's likely that Domino Domain Monitoring (DDM), a free Domino administration tool, is automatically running on your servers and monitoring your system. This tip from Lotus Notes/Domino expert Michael Kinder explains what Domino Domain Monitoring is and how to best to use it to monitor your Domino environment.
---
DDM is a built-in Lotus Notes/Domino monitoring tool that:
Monitors events that are registered during the Domino server logging process.
Records information on a central server throughout your entire Domino domain.
Arranges events into five categories of severity.
Suggests how to fix server issues.
Allows you to assign events to someone to fix any issues that exist.
Allows those assigned to close the events, remove them from the problem list or enter their solution(s).
Is easy to configure and run on your Domino server.
Has little or no effect on the performance of your Domino server.
Does not rely on or require any third-party software.
At Admin2008, attendees were asked if they had heard of DDM, whether they had implemented it or not, and if not, if they planned to implement DDM. Many attendees had not yet implemented the tool; however, by the end of the session, I believe most intended to.
DDM differs from previous monitoring tools, such as Events and Reports. DDM leverages features in the Events database (EVENTS4.nsf) for configuration, but it monitors from within the DDM database. The actual file name of the DDM database is DDM.nsf. This database contains all of the log event records that DDM collects; it then arranges events using views that display information in different ways, like "By Severity" or "By Date."
Unlike its predecessors, which required an administrator to configure it to monitor a Domino environment, DDM is preconfigured to detect common monitoring issues experienced in a Domino environment.
The events are arranged in five severity levels: Fatal, Failure, Warning (High), Warning (Low), and Normal. Each event also comes with suggestions on how to rectify the problem. Generally, more than one corrective action is suggested -- leading you in the right direction to solve issues that arise. If none of these suggestions fix the issue, but something else does, you can add this solution and associate it to the problem type so that it's suggested the next time this problem occurs in your Domino environment.
Domino Domain Monitoring can also "roll up" event records. DDM predecessors performed on a per-server basis. If you wanted to configure monitoring and view the results, you had to go to each server to see it. With DDM, on the other hand, you can have all servers that DDM processes recording the same or different things, but have all the data "rolled up" into one viewing location (Figure 1).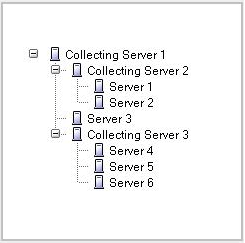 Figure 1: A sample DDM Collecting Hierarchy
Many Notes/Domino administrators roll up the data to their Administration server, but this isn't required. No matter how you choose to roll up the data, this isn't done until you configure it to do so in the DDM configuration interface, which is located inside Events4.nsf (Figure 2).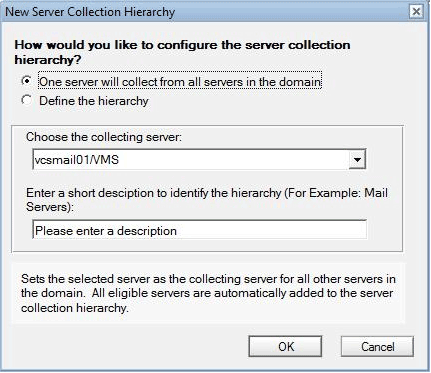 Figure 2: DDM Hierarchy Configuration dialog box
ABOUT THE AUTHOR:
Michael Kinder
Michael "Mike" Kinder is a senior application developer and administrator with over 12 years experience in the Lotus Notes/Domino environment, including work with BlackBerry and Barracuda products. He is currently building a Managed Solutions/Call Center company in Northern Maine. He is available for consulting opportunities in both development and administration. He can be reached at

[email protected]

.
Dig Deeper on Lotus Notes Domino Monitoring and Logging