Domino Domain Monitoring hints and gotchas
Use these various Notes.ini variables and console commands to better manage Domino Domain monitoring in your organization.
I'd like to share with you some of the Domino Domain Monitoring tips, tricks and gotchas that I've learned over the past few years as a Domino admin. Some of these suggestions may surprise you, but all of them should benefit your benefit your organization.

The most helpful items come in the form of Notes.ini variables and console commands. Here are a few that you should be aware of that will help you manage DDM in your organization.

Helpful console commands
show schedule -ddm -- This command gives you the schedule of and responsible trigger of ISPY and EVENT events.

tell event dumpprobes -- This console command will display a list of currently enabled DDM probes, allowing you to take a quick look at the console without switching back to your DDM/Events database.

tell event dump -- This command displays event information, like the amount of memory allocated for processing, as well as the amount available for events (Event Pool Size). Additionally, it displays the amount of memory currently used for event processing.
Helpful Notes.ini variables
Event_Pool_Size -- This Notes.ini variable can be used to allocate more memory for processing events. It often comes in handy when faced with the following error message:

"Warning: Cannot record event - cannot keep up with event occurrence rate!"

You should check the help file for your version, but usually the formula for Notes/Domino 6.5x is between 5 and 10 MB and should be calculated by multiplying the amount of MBs you want (let's say 6) multiplied times 1024 and then multiplied times 1024 again. So, 6*1024*1024 makes Event_Pool_Size=6291456.

If using Notes/Domino 7.x and above, the range has been increased to between 5 and 100 MB. Therefore, you can use the same math and enter the number. For example 35 MB is 35*1024*1024 and would make Event_Pool_Size=36700160.

Debug_Event=1 -- This variable comes in handy in relation to DDM, but as with all "Debug_" Notes.ini variables, use it with caution, as it will create a fairly verbose log file and can require some processing. This variable gathers schedules and other pertinent information about DDM probes to help you with testing and helping you to figure out specific issues you might need to deal with.
Debug_ddm=1 -- This variable will increase the detail of the recorded DDM events in the DDM record after the usual information seen on a DDM record. There is no warning about using "Debug_" Notes.ini variables because unlike most, this is not a server Notes.ini variable.

Close your Notes client, add this setting to your client's Notes.ini and reopen Notes and DDM. You'll see an increase in detail and more detailed corrective action/scripts information where applicable.
Keep reported data from DDM at the right level for your environment. -- While not controlled by a Notes.ini variable, this is just as important as the console commands and Notes.ini variables. You don't want this information level to get out of hand, but you also need to make certain that enough information is gathered.
In my experience, I've found that the default setting can be too small at times. Fortunately, adjusting these settings is not difficult, and is handled using DDM Filters.
By default, Lotus set one DDM filter. It can be viewed by going into the DDM database and clicking the left navigator link labeled "DDM Configuration." This opens the Events4.nsf database where all configurations are handled. This will show a left navigator. Now, click on the DDM Filters link (Figure 1).


Figure 1. Click on the DDM Filters link.
As you can see, the default filter is there, but you can add your own as well. When inside the filter document you have the ability to "Apply filter to enhanced and simple events" or "Only apply filter to simple events". (Figure 2).


Figure 2. Choose between the two event filters.
If you're interested, here are the descriptions of the two kinds of events (Figure 3):


Figure 3. The two kinds of events: Simple and Enhanced.
Selecting what you want to be filtered (captured) can be simple, as in "all Event Types." (Figure 4)


Figure 4. A simple selection of Log All Event Types.
Below is an example of a detailed selection by choosing "Log Selected Event Types" (Figure 5).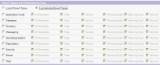 Figure 5. A detailed selection of Log Selected Event Types.
A DDM gotcha
When a space matters -- Here's an example of an annoying gotcha you should be aware of. If your server name contains a space in it, for example, Mail Server/Org, or myServer1/Org Name, you cannot do a roll up of DDM information. The interface for doing a roll up ignores everything to the right of the space. Additionally, you cannot add quotations around the name.
ABOUT THE AUTHOR:
Michael Kinder
Michael "Mike" Kinder is a senior application developer and administrator with over 13+ years experience in the Lotus Notes/Domino environment, including work with BlackBerry, Barracuda, Sametime and integration with other systems. He is currently building a Managed Services/Business Development Center in Northern Maine. He is available for consulting opportunities in both development and administration. He can be reached at

[email protected]

.
Dig Deeper on Lotus Notes Domino Monitoring and Logging